Investment Committee


In addition to Sem, Ramchandran & Stafford,

---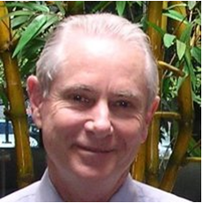 Stephen M. Coutts, Ph.D., M.B.A. Dr. Coutts is the Principal of Alembic Biotech Consultants, LLC, a firm specializing in services to both established and start-up biotechnology companies and to venture capital firms with a focus on the life science industry. Dr. Coutts has over 37 years' experience in the pharmaceutical/biotech industry employing both small molecule and biologic approaches to drug development, as well as extensive immunoassay experience in two diagnostic companies. Most recently, he was Vice President of R&D at Alere San Diego, part of a $2.4 B global company. Before that, he was CEO of Biocept Laboratories, a company that analyzes genetic content in circulating tumor cells that are captured in a microfluidic device. Prior to that, Coutts spent one year as a Director of Pharmaceutical Development at Cypress Biosciences, which was preceded by his role as a Co-Founder of Triad Therapeutics where he was a member of its Board of Directors, as well as its President and COO, from 1998 to the end of 2004. From 1987 to 1998, Dr. Coutts was Executive Vice President for Research and Development at La Jolla Pharmaceutical Company (LJP), a biopharmaceutical company which he co-founded. At La Jolla Pharmaceutical he was responsible for establishing that company's B cell Tolerance Technology™ platform and was an inventor of Riquent™ (LJP 394), a drug that ultimately failed phase 3 trials well after he left the company. Coutts was Executive Director of Drug Discovery for one year at Purdue Frederick, now Purdue Pharma, before coming to San Diego. Prior to that, Dr. Coutts was at Revlon Health Care Group in Tuckahoe New York, for 11 years. This company was acquired by Rorer and ultimately became part of Sanofi Aventis. As Department Director of Immunobiology he played a major role in the submission of four INDs for anti-allergic drug candidates. Dr. Coutts received his B.S. in Chemistry, with highest honors, at San Diego State University and a Ph.D. in Biochemistry with Frank Westheimer at Harvard University. He trained in biophysics as a postdoctoral fellow with Nobel Laureate Manfred Eigen in Germany, and was later a postdoctoral fellow and an instructor in Biochemistry at Princeton University. Dr. Coutts has published 42 papers, and is an inventor on eight patents. He holds an M.B.A., with honors, from New York University.

---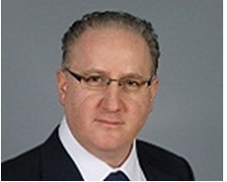 Giovanni Ferrara, M.Sci., M.B.A. Giovanni Ferrara is a Venture Partner at Novartis Venture Funds. Prior, he spent three years as a consultant to leading west coast venture capital firms and portfolio companies. Most recently, he was consulting Chief Business Officer to Sorbent Therapeutics. Previously, he was Managing Director and General Partner at Burrill & Company, and began his venture capital career at GeneChem Management, where he invested and also held executive operating positions in portfolio companies, and assisted its corporate sponsor, BioChem Pharma, with business development. He began his career in healthcare as a pharmacist at a cancer treatment center researching experimental therapies. He received his MBA and MSc at McGill University.



---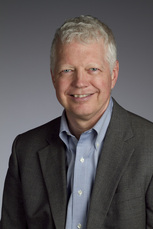 Loren Peterson, CPA. Loren is a Managing Director of the General Partner of Venture Investors Early Stage Fund V L.P. and a Managing Director and Chief Financial Officer of the Fund Manager, Venture Investors LLC. He joined Venture Investors in 2012 after serving as a consultant to the company since 2011. Loren is responsible for all operations for Venture Investors' venture capital partnerships including: investor relations, financial reporting, legal, accounting, valuation analyses, and audit and tax compliance. He works closely with Venture Investors' portfolio companies on accounting and tax issues, as well as providing assistance to Venture Investors' investment team on accounting and financial matters related to portfolio investments. He also serves on the Board of Directors of ProCertus BioPharm, Inc. Loren has extensive operational experience with small-to-medium-sized businesses and has successfully financed, grown and exited several drug development companies. He helped raise over $100 million for these companies, negotiated multiple licensing, manufacturing and other business development agreements, and has been responsible for all administrative and operational aspects of these companies. Loren previously served as President, CEO and a director of ZyStor Therapeutics, Inc., a VIESF III portfolio company, until August 2010 when ZyStor was acquired by BioMarin Pharmaceutical Inc. Previously, Loren was President and CEO of Sheffield Pharmaceuticals, a public, development-stage respiratory drug delivery company, and Vice President and Chief Financial Officer of Bock Pharmacal Company until its acquisition by Sanofi Pharmaceuticals. Earlier in his career, Loren was a partner at Coopers & Lybrand (now PriceWaterhouse Coopers), where he provided accounting and audit services to companies in a variety of industries. Loren graduated with High Distinction from the University of Nebraska –Lincoln with a Bachelor of Science degree in Business Administration. He holds a CPA certificate and is a member of the American Institute of Certified Public Accountants.

---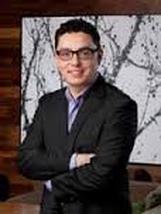 Isai Peimer, MBA. Isai is a Principal at MedImmune Ventures (a wholly-owned venture capital group within AstraZeneca), which he joined in 2010. At MedImmune, he has led and participated in new and follow-on financings totaling over $200 million, as well as multiple IPO's and M&A's. Before MedImmune, Isai worked as a venture capitalist at Visium Asset Management, a healthcare-focused investment firm based in New York. Previously, he worked as an investment banker at J.P. Morgan and as a Specialty Pharmaceuticals analyst at Alliance Bernstein. Prior to Wall Street, Isai was a management consultant and focused on corporate strategy for the pharmaceutical and biotech sectors; he began his career as a scientist at Merck. Isai serves on multiple boards, including Ambit Biosciences Corp., Adheron Therapeutics, Inc., Xencor, Inc., Corridor Pharmaceuticals, Inc., and Inotek Pharmaceuticals, Inc. Isai is a graduate of Emory University where he earned a B.S. in Chemistry summa cum laude, and earned his M.B.A. from the Tuck School of Business at Dartmouth.


---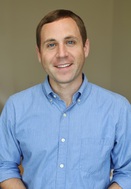 Danny Janiak, Ph.D. Danny is a Director with Mercury Fund, where he focuses on new company creation and early-stage investment opportunities in the life sciences. Prior to joining Mercury, Danny was an Associate in the Physical and Biological Technologies practice at In-Q-Tel, the strategic venture investment arm of the U.S. Intelligence Community. Danny received his B.S. and Ph.D. from the University of Maryland where he was a Future Faculty Fellow and held the Robert E. Fischell Fellowship in Biomedical Engineering. In addition, Danny has been selected to participate in the Kauffman Fellows Program through the Center for Venture Education.

Danny plays an active role in a number of Mercury Fund portfolio companies including Confluence Life Sciences, Apsara Therapeutics, DNAtrix, and Sinopsys Surgical


---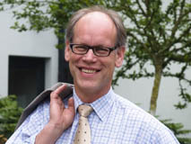 Pieter J.E. Rhemrev. Pieter has been active in private equity and venture capital for more than 24 years, of which 12 years in the life science sector. Acting as manager of the life science & health sector team of a Dutch based and publically funded investment fund, PPM Oost NV, he gained a lot of experience with early stage/ spin off companies in this field. He assessed more than 1000 business plans and is responsible for more than 50 investments in early stage and start-up companies. His involvement in the management of the life science & health portfolio currently includes around 40 companies, which gives him a good view of the challenges a start-up company faces. He supports the portfolio companies in various ways amongst finance and business development issues. He built a large network of (international) VC's, (industry) experts and Business Development from biotech and pharma companies to accelerate development and optimize the commercial potential of portfolio companies. Pieter is also member of several investment committees of other funds granting loans to start-up companies and is frequently invited as a judge for several business plan competitions for start-up companies in the Netherlands. His slogan is: live your dream but be realistic. Pieter has a Master degree in Dutch Law at the University of Leiden and studied business economics in Amsterdam and Business Valuation at RSM University Rotterdam
---